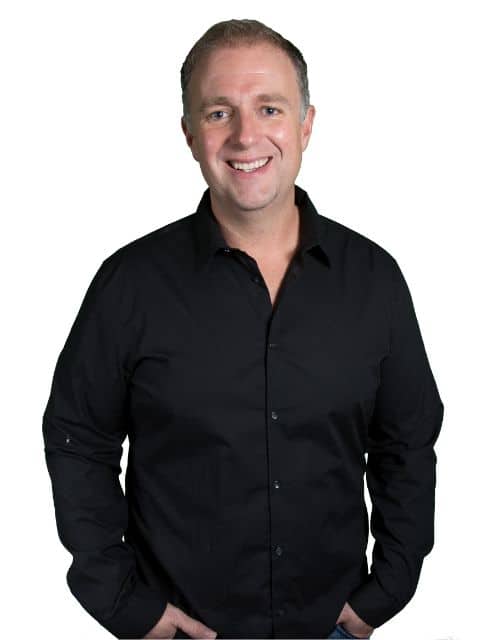 I moved to Deep Creek Lake in January of 2000 after graduating from Towson University. At the time I only planned to only stay in Garrett County, MD for a few months. But, it was a great winter for snowboarding at the Wisp and I quickly fell in love with the Deep Creek lifestyle. Today, I live on the lake in the Blakeslee Community with my wife and two daughters. We love [...]
I moved to Deep Creek Lake in January of 2000 after graduating from Towson University. At the time I only planned to only stay in Garrett County, MD for a few months. But, it was a great winter for snowboarding at the Wisp and I quickly fell in love with the Deep Creek lifestyle. Today, I live on the lake in the Blakeslee Community with my wife and two daughters. We love it!

From the day Noelle and I meet we spent a lot of time on the lake. This past summer we traded in our Malibu Ski Boat for a more "kid friendly" pontoon boat and two jet skis. My oldest daughter is only 2 years old but has already spent many, many days on the lake.

After a few years at Deep Creek I decided to get my real estate licenses and began my career. In 2006, I left a smaller local real estate brokerage and joined Railey Realty. It was a great decision, and my real estate career has flourished. I have sold over $100 Million of Garrett County Real Estate with Railey Realty and love my job. I specialize in Deep Creek Lake and Wisp area homes, townhomes and condos as well as large acreage recreational tracts of land (farms).

Please feel free to contact me by email JBell@Railey.com or on my direct line (301)501-0735 if you are interested in buying or selling a property in Garrett County, Maryland. I take a lot of pride in my work and represent every client with the best of my ability.

Please visit my personal website at www.deepcreek-realestate.com.

-- Jon Bell
Office Location
2 Vacation Way
McHenry, MD 21541
Contact Info
Specifications
Languages:
Specialties:
Service Area:
Jon's Testimonials
Our agent was Jon Bell, hew was knowledgeable of the current market and the area. He was accommodating and straightforward with us on the sale of our Primo Vista and purchase of Upper Camp home. He helped us stay as tenants, free of rent for 3 ½ months – WOW! He would respond fast if we sent him an email or text. He is very professional in every aspect of real estate. We would undoubtedly use Railey Realty in the future and have Jon Bell as our agent.
Harvey & Janel G., Seller, 2022
Jon Bell is an excellent agent!
- Michael & Janet P., Seller
Jon is a great guy and agent to work with. 
Steven and Kailey R Buyer - 2021
Excellent work Jon. Handled very professionally. Good communications and promt call backs. Thanks so much!
- Jack M., Seller
Our overall experience with Jon Bell and Railey Realty was good!
Terry and Lauren
13 July 2023, 14:43 PM
Jon Bell was amazing and down to earth with us. It was like he had known us forever and that meant a lot. He was also very accommodating. So was all the Railey team.
Peggy & Kevin M., Buyers, 2022
Fantastic service from Jon Bell, over and beyond what was expected!
- Cory G., Buyer
There were a few "bumps in the road" with this sale. First contract fell through and we went to work o some home inspection items. Got all under control and Jon went back to work with a media blitz. We were about to close on a new 55+ home on the Chesapeake Bay and were caught in a "squeeze". Jon came threw again for our 3rd deal with him. Great job Jon – you earned your money on this one! Thanks!
Tom & Kris Y, Sellers, 2023
The team was alwyas on top of my needs and was quick to respond to any questions.
Robert K, Seller 2021
Contact
Hi there! How can we help you?
Contact us using the form below or give us a call.
Hi there! How can we help you?
Contact us using the form below or give us a call.