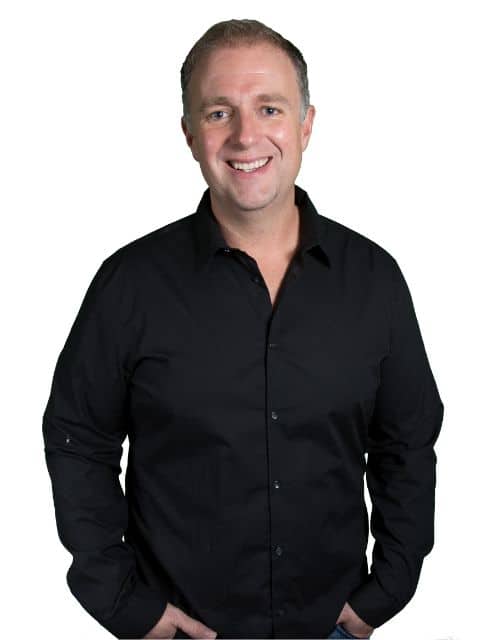 I moved to Deep Creek Lake in January of 2000 after graduating from Towson University. At the time I only planned to only stay in Garrett County, MD for a few months. But, it was a great winter for snowboarding at the Wisp and I quickly fell in love with the Deep Creek lifestyle. Today, I live on the lake in the Blakeslee Community with my wife and two daughters. We love [...]
I moved to Deep Creek Lake in January of 2000 after graduating from Towson University. At the time I only planned to only stay in Garrett County, MD for a few months. But, it was a great winter for snowboarding at the Wisp and I quickly fell in love with the Deep Creek lifestyle. Today, I live on the lake in the Blakeslee Community with my wife and two daughters. We love it!

From the day Noelle and I meet we spent a lot of time on the lake. This past summer we traded in our Malibu Ski Boat for a more "kid friendly" pontoon boat and two jet skis. My oldest daughter is only 2 years old but has already spent many, many days on the lake.

After a few years at Deep Creek I decided to get my real estate licenses and began my career. In 2006, I left a smaller local real estate brokerage and joined Railey Realty. It was a great decision, and my real estate career has flourished. I have sold over $100 Million of Garrett County Real Estate with Railey Realty and love my job. I specialize in Deep Creek Lake and Wisp area homes, townhomes and condos as well as large acreage recreational tracts of land (farms).

Please feel free to contact me by email JBell@Railey.com or on my direct line (301)501-0735 if you are interested in buying or selling a property in Garrett County, Maryland. I take a lot of pride in my work and represent every client with the best of my ability.

Please visit my personal website at www.deepcreek-realestate.com.

-- Jon Bell
Office Location
2 Vacation Way
McHenry, MD 21541
Contact Info
Specifications
Languages:
Specialties:
Service Area:
Jon's Testimonials
Very professional & quick!
Joseph & Peggy T., Seller 2022
Jon always got back to us promptly, whether by email, phone, or text. 
Robert and Julie D Seller - 2021
The process in completing this transaction was incredibly easy and smooth. Jon did s great job!
Jon was great! He showed us land within our budget and made, what was looking like a long and difficult process, very quick and easy!
Stephen & Brittany K., Buyers, 2022
Jon Bell and Railey has worked with us on 3 buy/sell experiences. All were perfect from start to finish. Will recommend and use your team again and again.
Samuel & Victoria M, Sellers, 2023
Brett & I are blown away about how easy it was for us to sell one house and buy another. I am certain it was not easy for Jon, Mike, & Michelle. We truly appreciate all of their hard work that made us feel like we were their only client. That is something special!
Lisa & Brett D, Buyers, 2023
Awesome experience with our realtor Jon. He was & is hands down, a great realtor to work with. We couldn't have asked for a better realtor. Thank you for the personal touches that made our experience pleasant & easy to do the move.
Michael & Donna S., Buyer 2022
This was our first land purchase, so we were new to the process. Jon Bell was great to communicate with during the entire transaction. Overall, good experience, and we look forward to spending time in the area!
Thomas and Corine B Buyer - 2021
No Testimonial  
Beverley H Buyer - 2021
Contact
Hi there! How can we help you?
Contact us using the form below or give us a call.
Hi there! How can we help you?
Contact us using the form below or give us a call.