Good reviews warm the soul..! I now have 154 5-Star Reviews on Zillow - Wow..! "Talent wins games, but teamwork and intelligence win championships." --Michael Jordan. I don't do this alone. My success is due to our wonderful community, the Railey Realty family and all of our business team members. This is my favorite time of year at Deep Creek. Have a great Autumn Glory weekend. And, as always, thank you for your support.
"Jon always went the extra mile helping us find the right waterfront lot. The first lot we put a contract on would not let us build the house we wanted and Jon took over and was able to get our deposit back. Could not have done it without him." sgreves439 145 Thornberry Rd, Oakland, MD 21550 View my full Zillow Profile at: https://www.zillow.com/profile/Jon-Bell-DCL/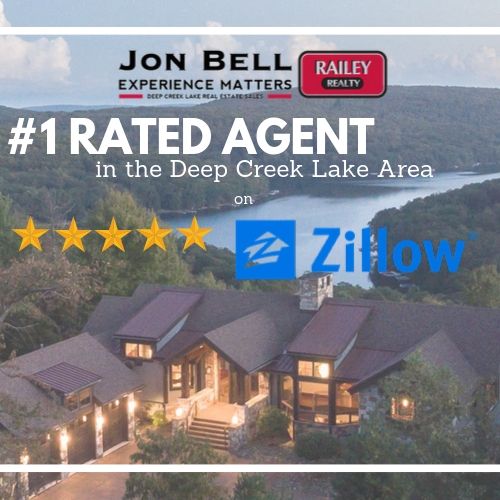 #JonBell #RaileyRealty #DeepCreekLake
Jon Bell & Railey Realty. No-One Knows Deep Creek Lake Like We Do..!
Are you interested in buying or selling real estate in the Deep Creek Lake area? Give me a call!
Jon Bell
Railey Realty
Office: (301) 387-2900
Cell: (301) 501-0735
Email: JBell@Railey.com
Website: Jon Bell Railey Realty
#JonBell #RealEstate #DeepCreekLake #RaileyRealty